C'est demain! A l'agence BETC, exposition de mes "Half Frames" merci @the_clic_gallery @stephanie_giordano_nanieg72 !!! #halfframe #35mm #photos
La nuit de la photo a la Chaux-de-Fonds, Suisse.
les Photographies sont la plupart du temps prises pendant les fameuse "Golden Hours", à l'aube ou au crépuscule; le traitement de la lumière y est souvent très subtile, poétique, et apporte une sérénité à des lieux où se sont déroulés des assassinats, des suicides, ou des pertes de maitrise mortelles.Ces décors une fois leur histoire Narrée, nous permettent d'accéder a la fonction mémorielle de la photographie. On verra alors la dimension tragique d'un lieu portant dans sa memoire le moment décisif où les destinées de l'homme et de la machine se sont entrelacées.

Bien loin de la photo souvenir rapportée en trophée d'un pèlerinage touristique, le travail de Christophe Rihet questionne l'idéal de liberté et d'accomplissement qu'offre la technologie dans un monde moderne. Ses photographies révèlent ainsi l'absence de deux protagonistes élevés au rang de stars: une célébrité et un model de voiture.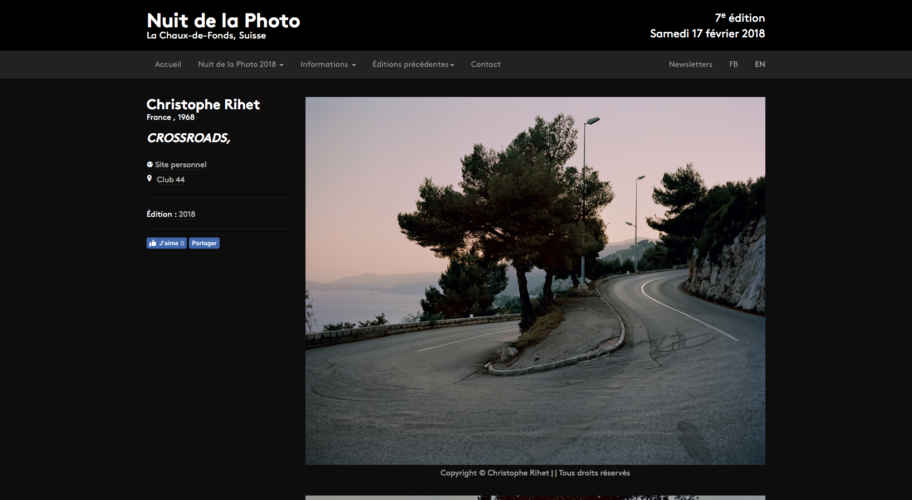 Between the ligne. #england #pathtonowhere #suburbia #zone #crossroads #roadtodeath
The Orange effect on you. #crossroads #roadtodeath #jaynemansfield
Swamp in Marta's Vineyard Island. #crossroads #roadtodeath #kennedysstory #winterblues
My kind of home. #chappaquiddick #martasvineyard #crossroads #roadtodeath #winterblues
The Sea. #crossroads #roadtodeath #chappaquiddick #martasvineyard #tedkennedy #johnjohnkennedy #winterblues
On my way to Marta's vineyard island. #crossroads #roadtodeath #tedkennedy #johnjohnkennedyjr #kennedyisland #winterblues
Tonight! Signing the Book Crossroads at the Yvon Lambert Bookshop!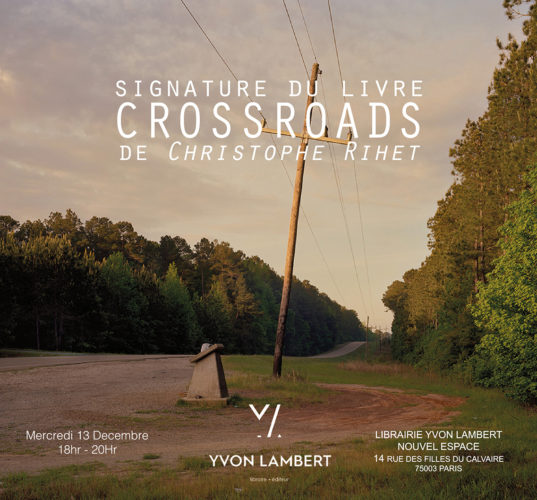 Exit only. Dallas 2017. #crossroads #roadtodeath #dallas #usa