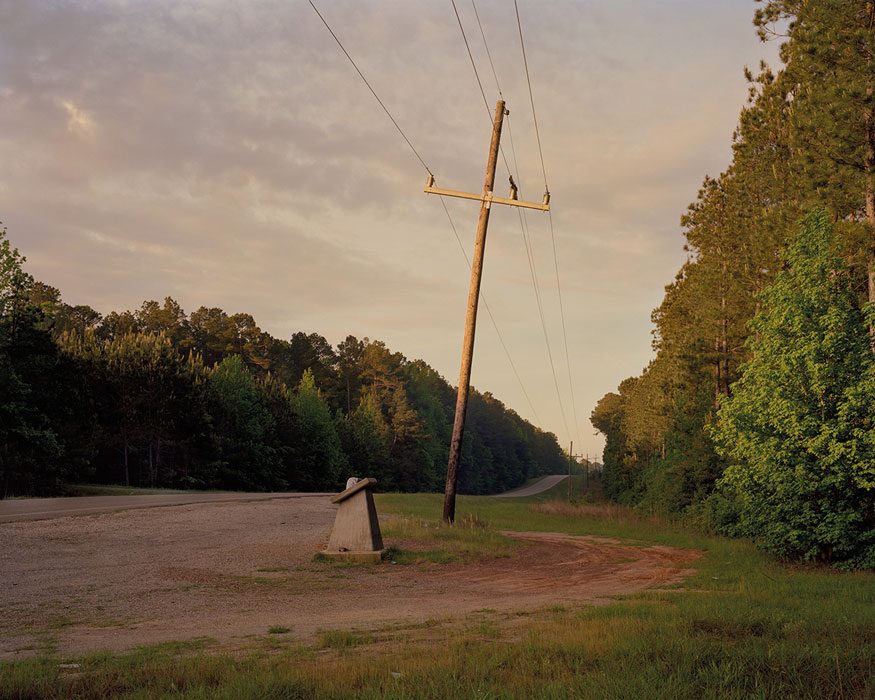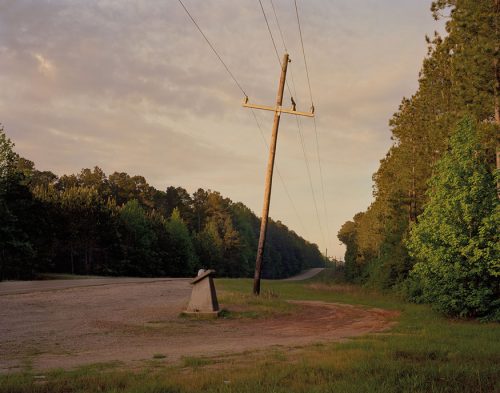 Bonnie Parker & Clyde Barrow
Bonnie Parker & Clyde Barrow
May 23rd of May 1934 - Highway 154 - Sailes, Louisiana 1934 FORD DELUXE SEDAN. On that day, six policemen were waiting in ambush, the passage of the famous gang Barrow. When the car approaches, the police fires. More than 130 cartridges were fired. Bonnie and Clyde died instantly, each with over twenty-five bullet holes on their body. It made embalming their bodies very difficult. It was said that Bonnie had screamed the name of her companion, Clyde, before dying in her turn, her head on his shoulder.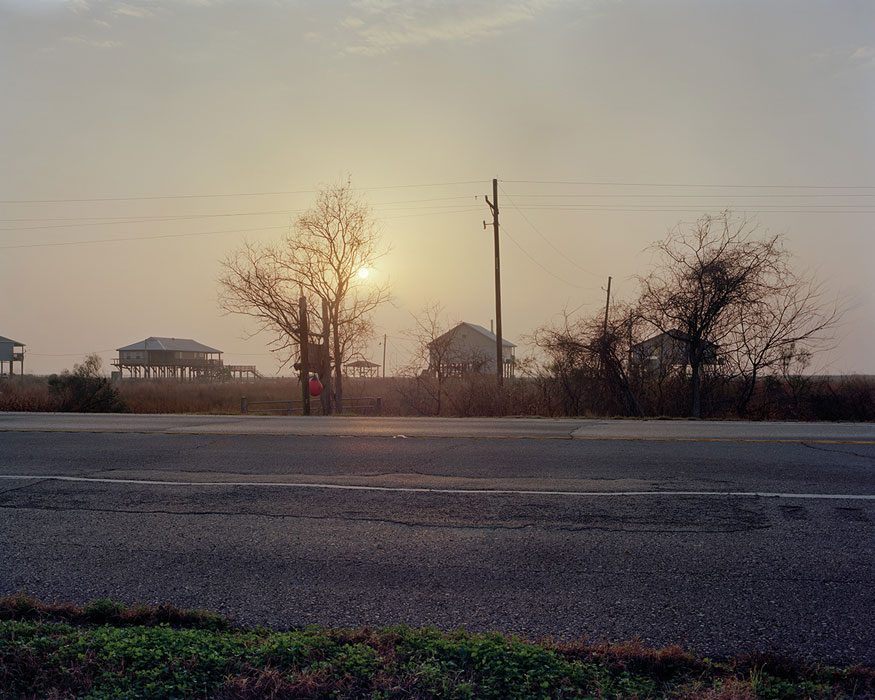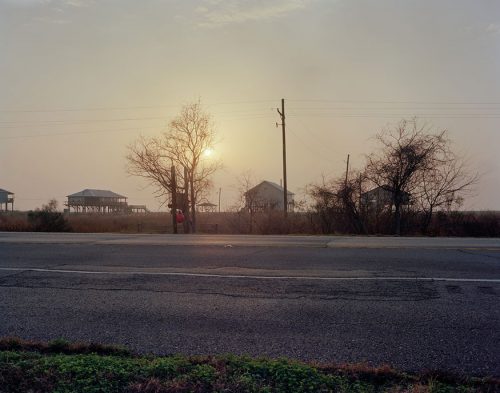 Jayne Mansfield
Jayne Mansfield
June 29th of June 1967 - Highway 90 - Slidell, Louisiana 1966 BUICK ELECTRA 225. After a performance in a sleazy cabaret in Beloxi, Jane Mansfield is sitting at the front of the car, in between Ronnie Harrison, her driver, and Sam Brody, her companion, heading to New Orleans. On the back seat, the three children are sleeping soundly. On the road, a truck is blocked by a tractor that is spraying insecticide. A cloud of smoke spreads. This is probably the reason why Ronnie Harrison, around 2 o'clock in the morning, drives the Buick at high speed, under the truck. The three adults die instantly. The children come out almost unhurt. After her death it was recommended as a safety measure that all trucks in the United States should have a special bumper fitted at the back named "Mansfield Bar".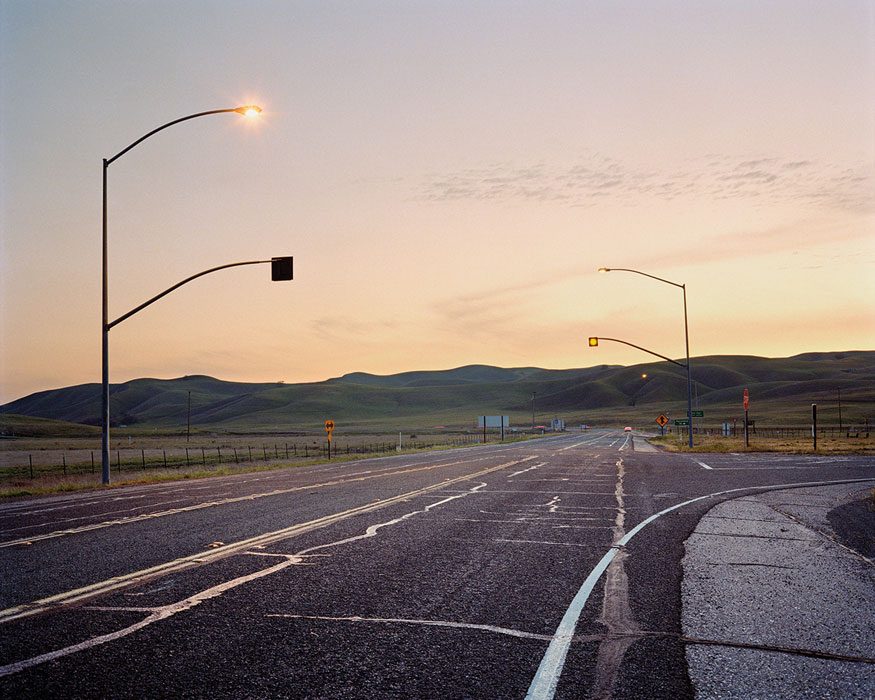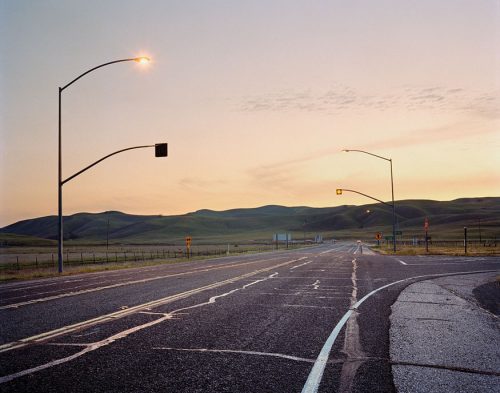 James Dean
James Dean
30th of September 1955 - Road 46 – Cholame, California PORSCHE 550 SPYDER. When James Dean, at the wheel of his Porsche, notices a car in the distance, he reassures his passenger: "He has seen us, he will stop." But on the contrary, the driver, at the wheel of a Ford Sedan, doesn't see anything because his vehicle is very high above the road. Dean can't avoid the collision. His feet get stuck under the pedals and his neck is broken under the impact.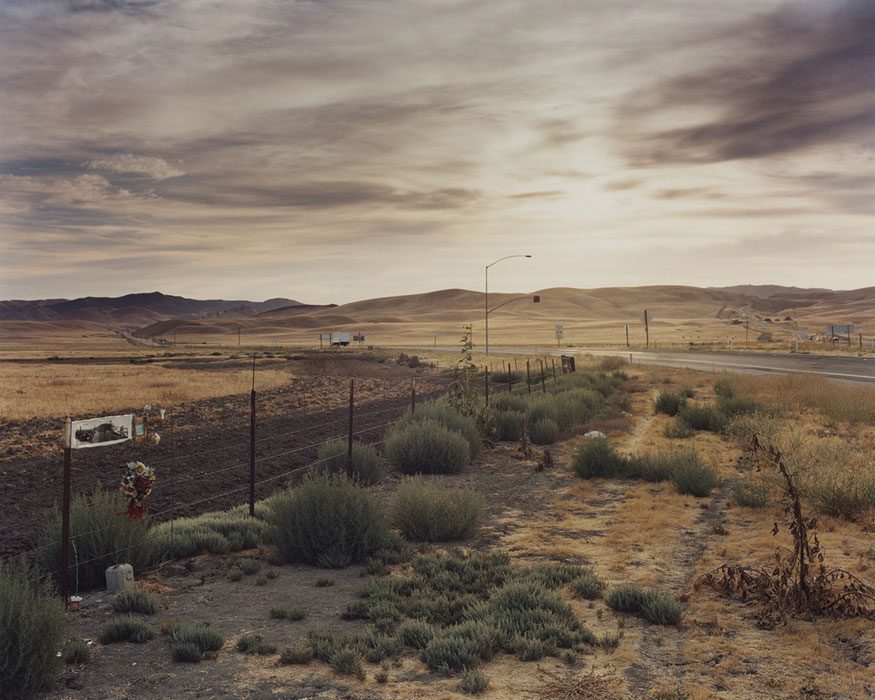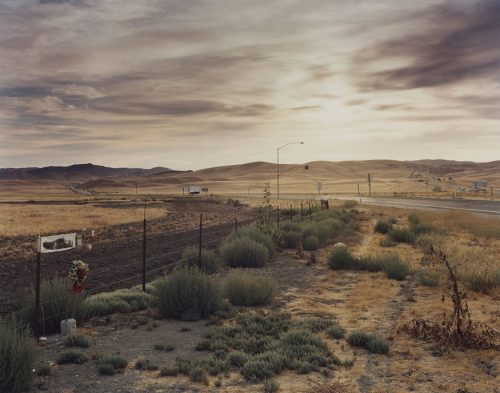 James Dean 02
James Dean 02
30th of September 1955 - Road 46 – Cholame, California PORSHE 550 SPYDER. When James Dean, at the wheel of his Porsche, notices a car in the distance, he reassures his passenger: "He has seen us, he will stop." But on the contrary, the driver, at the wheel of a Ford Sedan, doesn't see anything because his vehicle is very high above the road. Dean can't avoid the collision. His feet get stuck under the pedals and his neck is broken under the impact.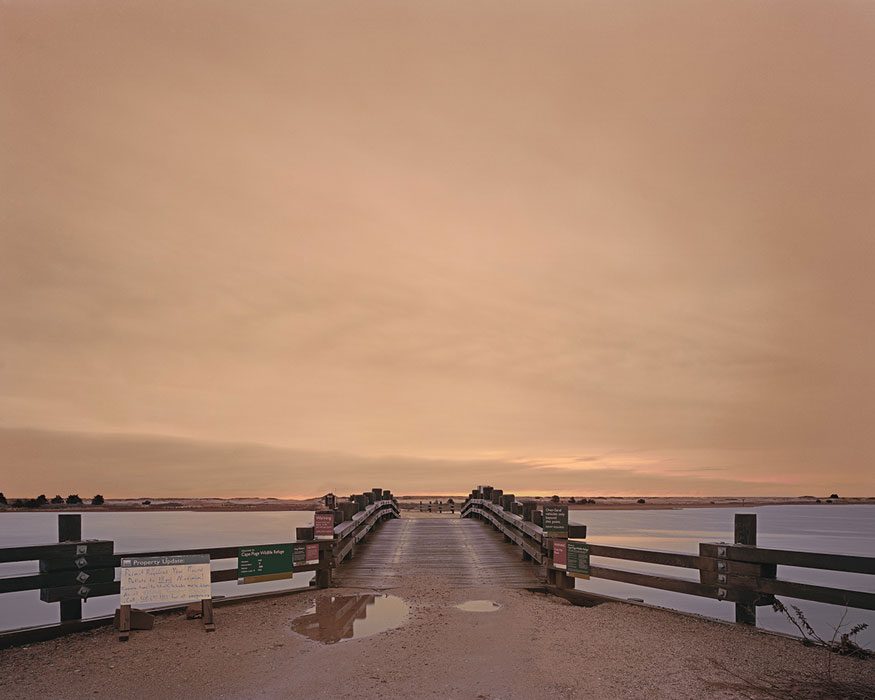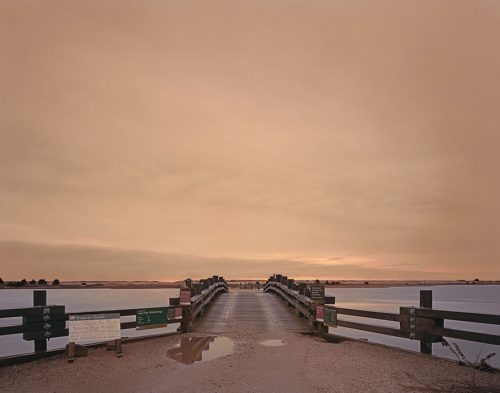 Mary Jo Kopechne
Mary Jo Kopechne
18th of July 1969 - Dike Bridge - Chappaquiddick Island, Massachusetts OLDSMOBILE DELTA 88 1967. The party ends on the island of Chappaquiddick. Ted Kennedy, Democratic Senator from Massachusetts, gives a lift back to a colleague: Mary Jo Kopechne. When they cross the Dike Bridge, the car drives off the bridge and falls into the water. Ted Kennedy manages to get out of the vehicle ... but not his passenger. He does not warn the authorities straight away and goes back to bed. The next day he calls the police, but a fisherman had already found the car. A diver pulls out Mary Joe Kopechne's body in a few minutes, certifying that she had survived for a moment, locked in the car, thanks to a pocket of air that had formed.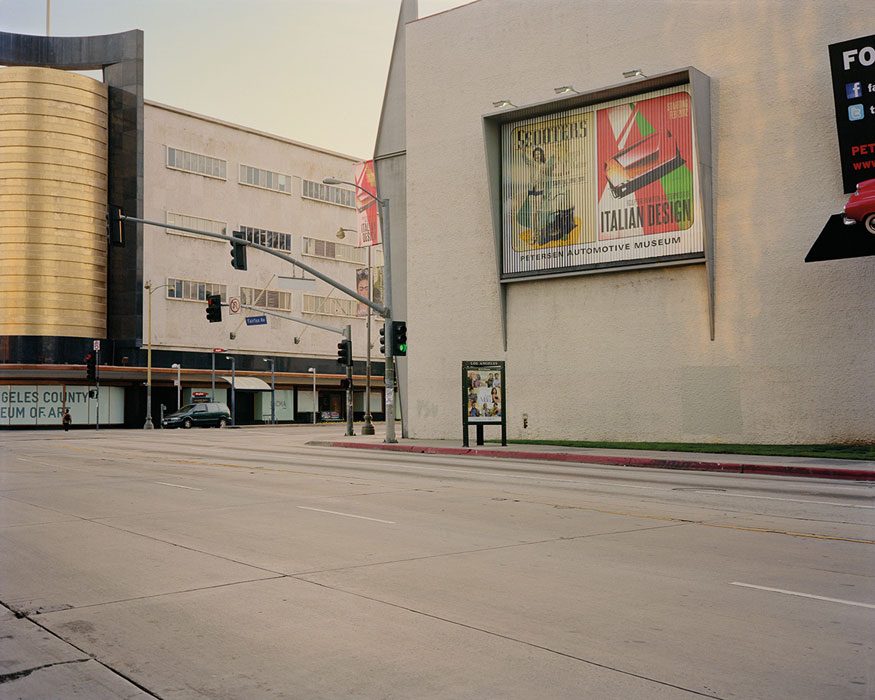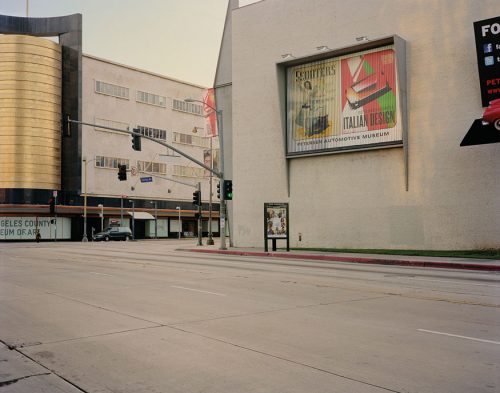 The Notorious B.I.G. (Christopher George Latore Wallace)
The Notorious B.I.G. (Christopher George Latore Wallace)
9th March of 1997 - Wilshire Blvd - Los Angeles, California CHEVROLET GMC SUBURBAN. On leaving a party, the Notorious B.I.G. gets into an imposing 4X4 with tinted windows. After several hundred meters, his Chevrolet stops at a crossroads. Another vehicle of the same make slips alongside. Its driver, dressed in a blue suit, lowers his window. He fires five bullets from a blue coloured 9mm. Only one will be deadly. The Notorious B.I.G. dies several moments later, leaving two albums (Ready to Die and Life After Death) and a song (You're Nobody - Till Somebody Kills You) with prophetic titles.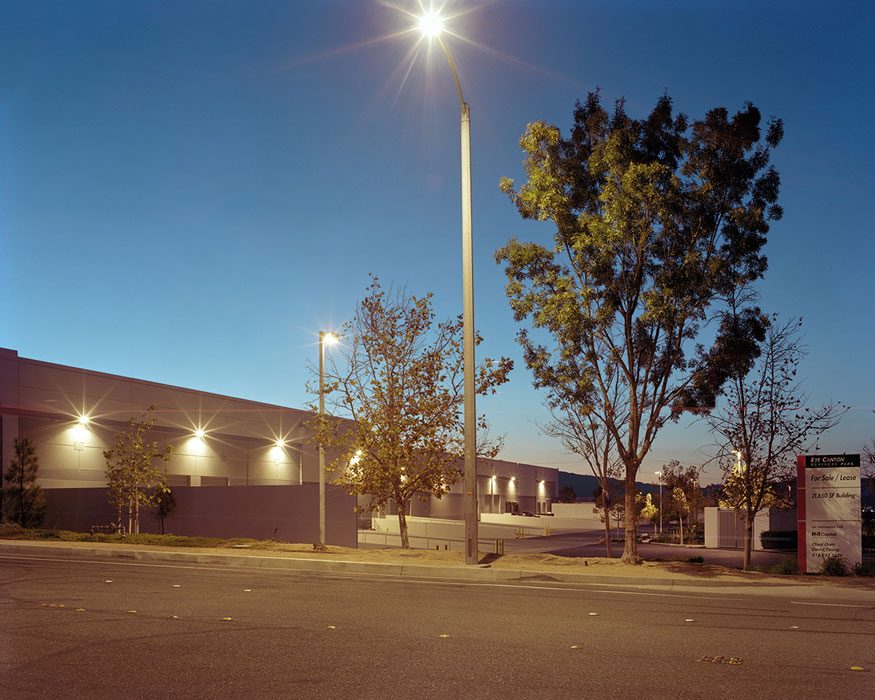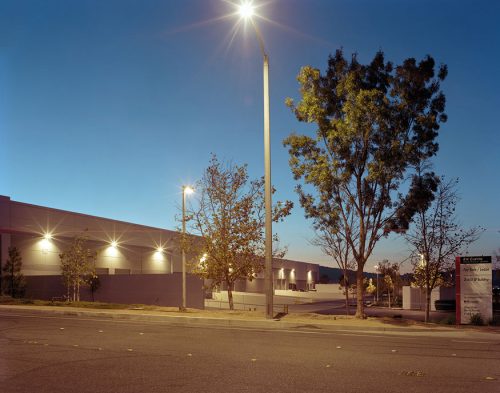 Paul Walker
Paul Walker
30th of November 2013 - Hercules Street - Valencia (California) PORSCHE CARRERA GT 2005. The actor Paul Walker leaves a gala. He gets into the Porsche of his friend Roger Rodas. The car sets off and accelerates to 160 km/h, before striking a lamppost and ending up between two trees. Then it catches fire. Paul Walker dies of burns and traumatic injuries. The driver, Roger Rodas, dies on the spot, victim of several fractures to the skull, his brain exploded. The police will estimate that the bodies were not identifiable. The venue is known for drifting, a discipline that involves skidding a race car while trying to "control" it. This is probably what Roger Rodas intended to do with his Carrera GT.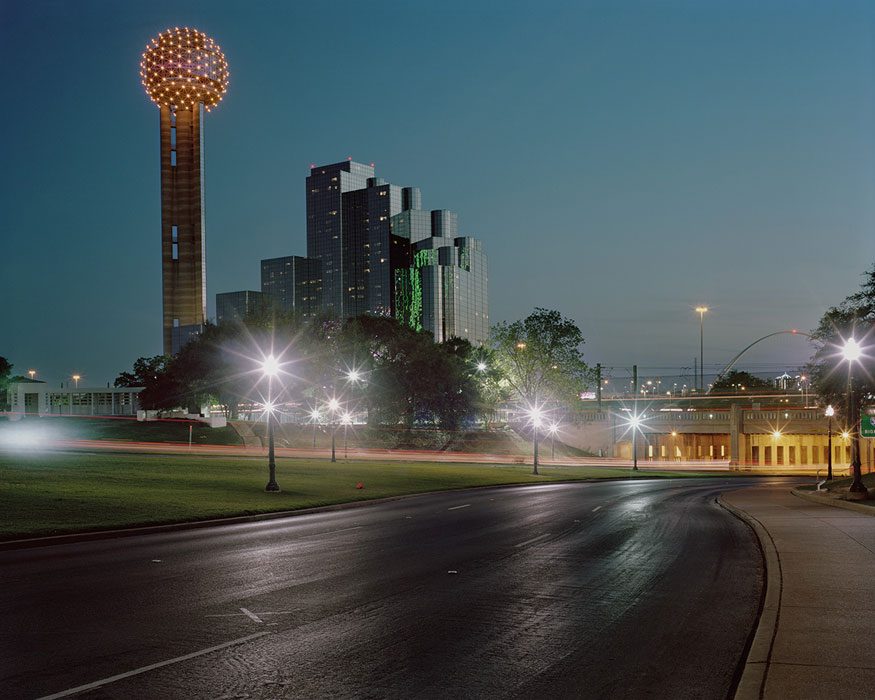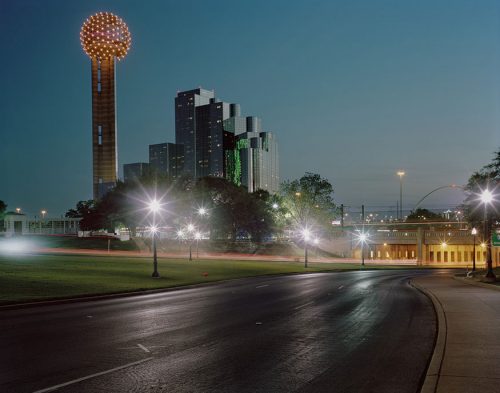 John Fitzgerald Kennedy
John Fitzgerald Kennedy
22nd of November 1963 - Dealey Plaza - Dallas, Texas 1961 LINCOLN CONTINENTAL CABRIOLET. To prepare for his re-election in 1964, the US president has planned a visit to Dallas, Texas, where he isn't popular. Upon arrival at the airport, he and his wife Jackie get into a 1961 Lincoln Continental Cabriolet. The convertible limousine crosses the city at a reduced speed. When it approaches the Dealey Plaza, around 12:30 pm, gunshots are fired. John Fitzgerald Kennedy is injured in the neck. Governor Connally, sitting in front, is injured in the chest. A second bullet hits the president in the head, severely damaging the upper back of his skull. His wife, Jacqueline Kennedy Onassis, in a helpless gesture, tries desperately to recover the shreds of her husband's skull. The convoy then rushes to Parkland Hospital. At 1 pm, he is pronounced dead. The entire world is in shock.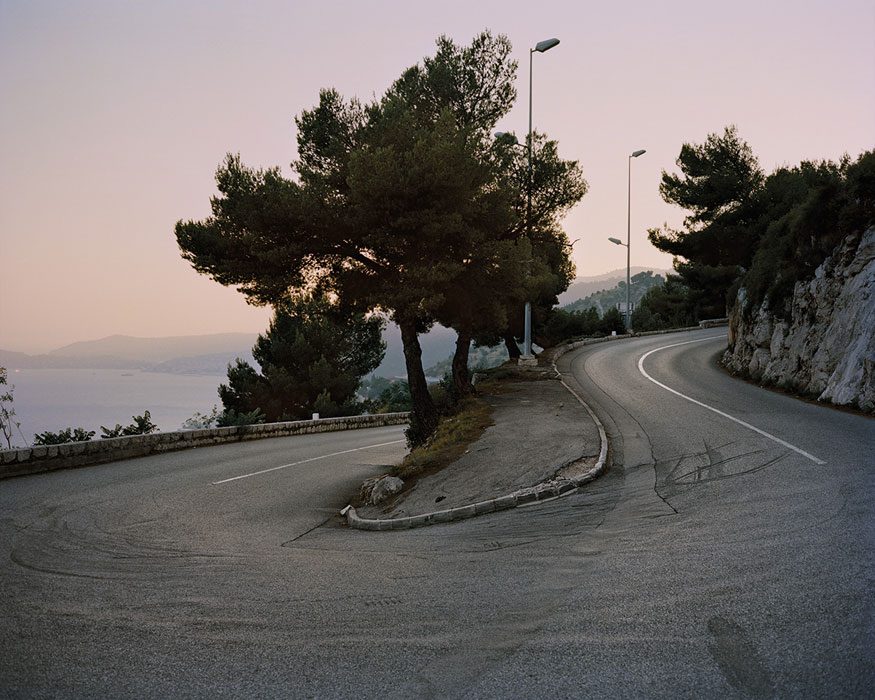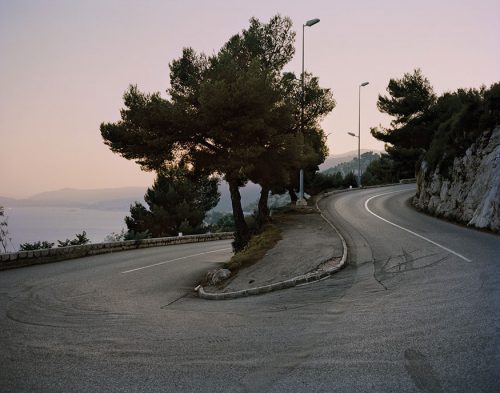 Grace Kelly
Grace Kelly
13th of September 1982 – Route de la Turbie - Cap-d'Ail (Alpes-Maritimes/ France) ROVER 3500S. Grace Kelly is on her way to Paris with her daughter Stephanie. That Monday, the tyres of her Rover screech on the same road which the actress had driven almost thirty years ago in the famous film by Alfred Hitchcock "To Catch a Thief". Suddenly, the car skids on a bend and crashes forty meters below, in to a private car. Stephanie, her daughter, escapes almost unscathed; Grace is projected onto the back seat, her leg is grotesquely twisted, and her face is white. It will be reported later that a massive cerebral haemorrhage took place. Grace will die the next day.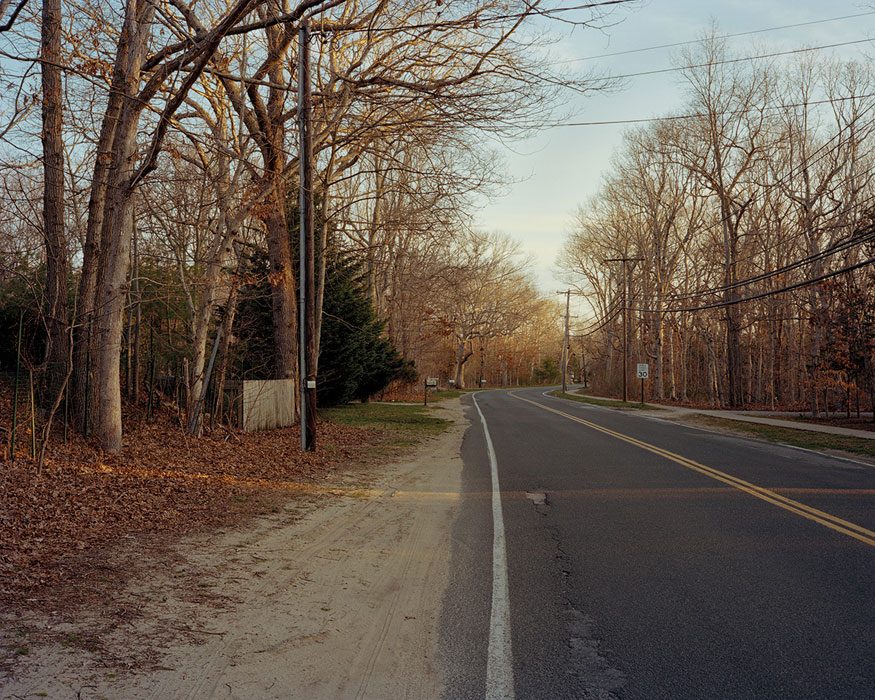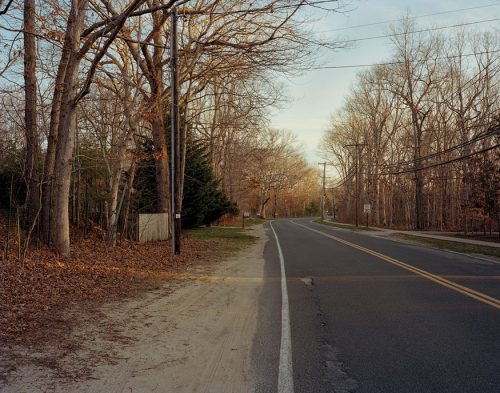 Jackson Pollock
Jackson Pollock
August 11 of August 1956 - Springs, New York OLDSMOBILE 88 1950 CONVERTIBLE. That Saturday night in August, Jackson Pollock, a great painter and alcoholic, lets his car drift, as if he would voluntarily stop driving. His drunkenness is probably the cause of his "misconduct". It triggers both his own death and his passenger; Edith Metzger's, a friend of his mistress. On this photograph: a ray of sun evokes its broken trajectory.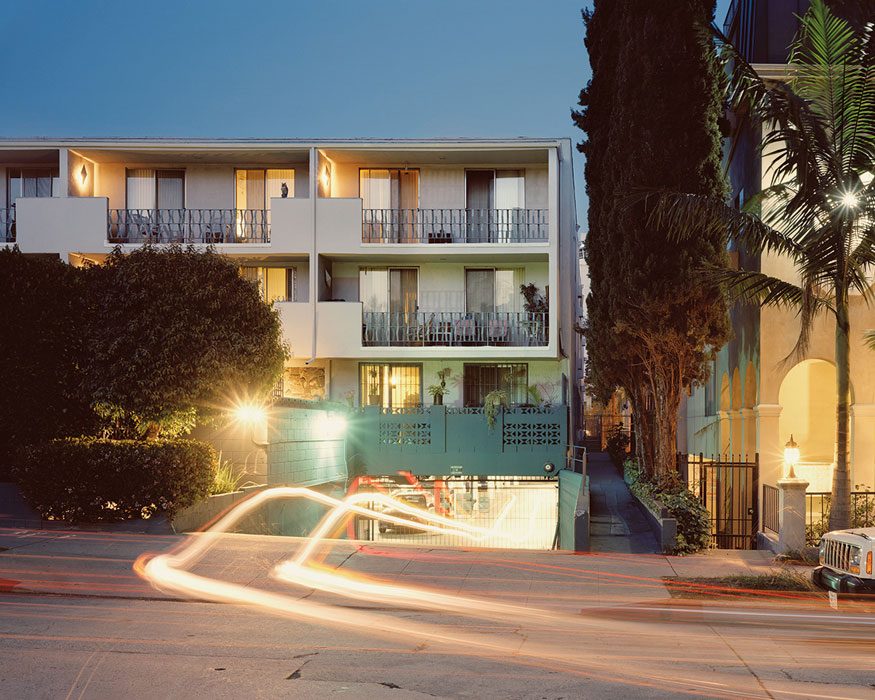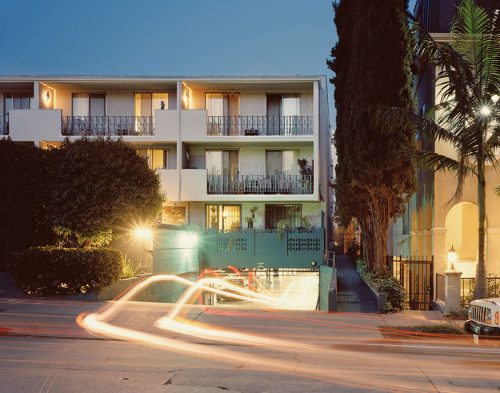 Bobby Fuller
Bobby Fuller
18th of July 1966 - Los Angeles, California 1966 OLDSMOBILE JETSTAR. It's hot in Hollywood in the afternoon of Monday, the 18th of July 1966. Robert Fuller's blue Oldsmobile is stationed just in front of the building where he lives. He is 23 years old. Inside, the singer, composer and songwriter of the hit 'I Fought the Law', is dead. Mysteriously, in his hands, he holds a plastic hose connected to the fuel tank. Accident? Revenge? This story was never elucidated.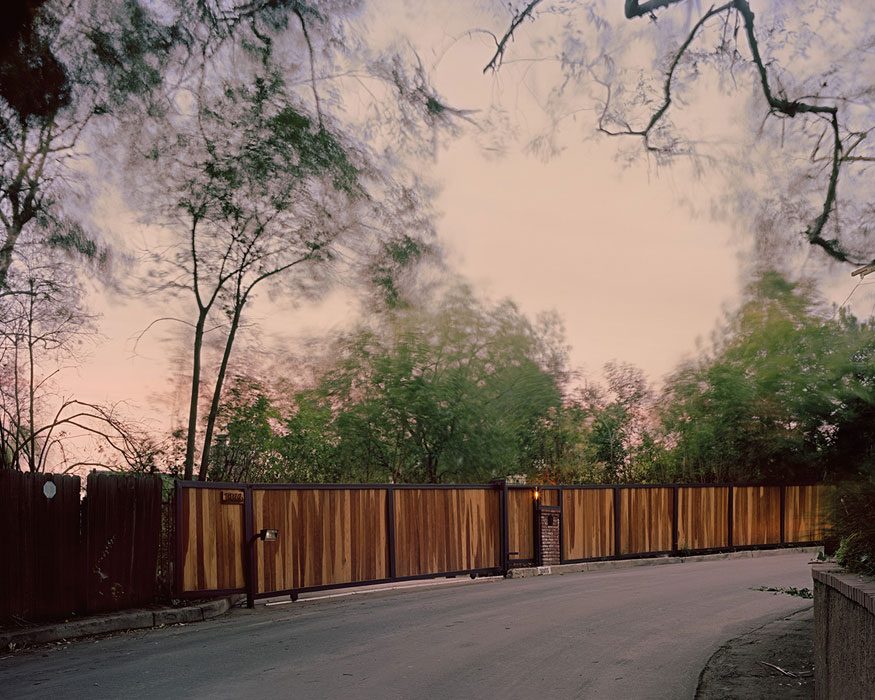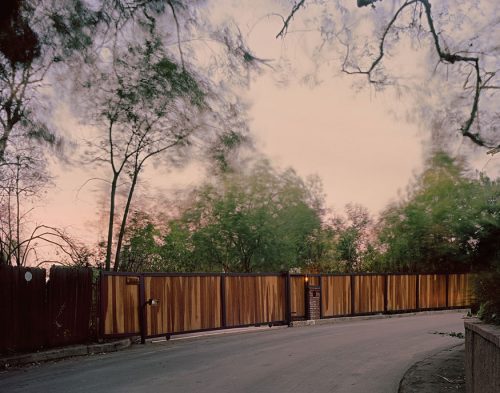 Anton Yelchin
Anton Yelchin
19th of June 2016 - 3866 Berry Drive - City Studio, Los Angeles (California) 2016 JEEP GRAND CHEROKEE SUMMIT CALIFORNIA. Anton Yelchin's friends find him. Worried not to hear from him, they decide to go to his home around 1am. They discover their friend's body crushed by his car against the gate of his house. The brakes would have let go and the Jeep drove alone down the slope and its race ended up on the gate railing, squashing Yelchin against a brick pillar. His agony would have lasted less than a minute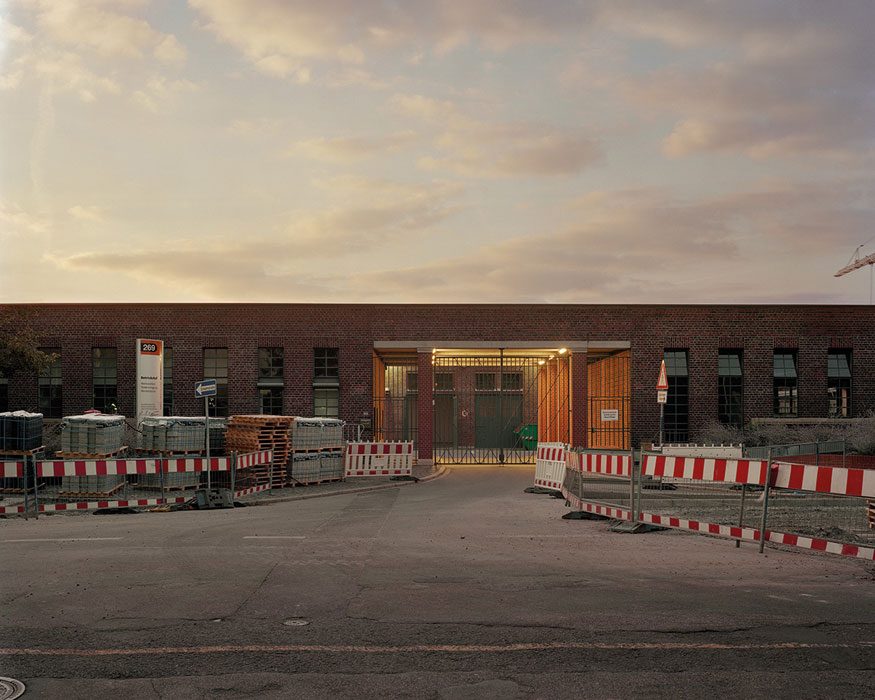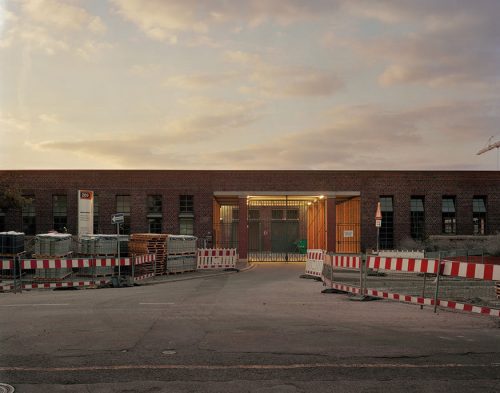 George Smith Patton Jr.
George Smith Patton Jr.
9th of December 1959 - Käfertaler Strasse - Mannheim (Germany) 1938 CADILLAC MODEL 75. General Patton is invited to a hunt near Speyer, Germany. On the 9th of December, Major-General Hobart Raymond Gay is driving the Cadillac Model 75 in which they are both seating. Just before their vehicle violently hits a US military truck, Gay breaks with all his might. He will be slightly injured. Patton is less fortunate. His head violently hits the rear window. He was transported to Heidelberg Hospital and will stay there for twelve days, without complaining of the pain nor of the treatment he was subjected to. He died on the 21st of December. Patton will be buried in the Hamm American Cemetery in Luxembourg. It was his wish to be buried alongside his men, victims of the 3rd Army.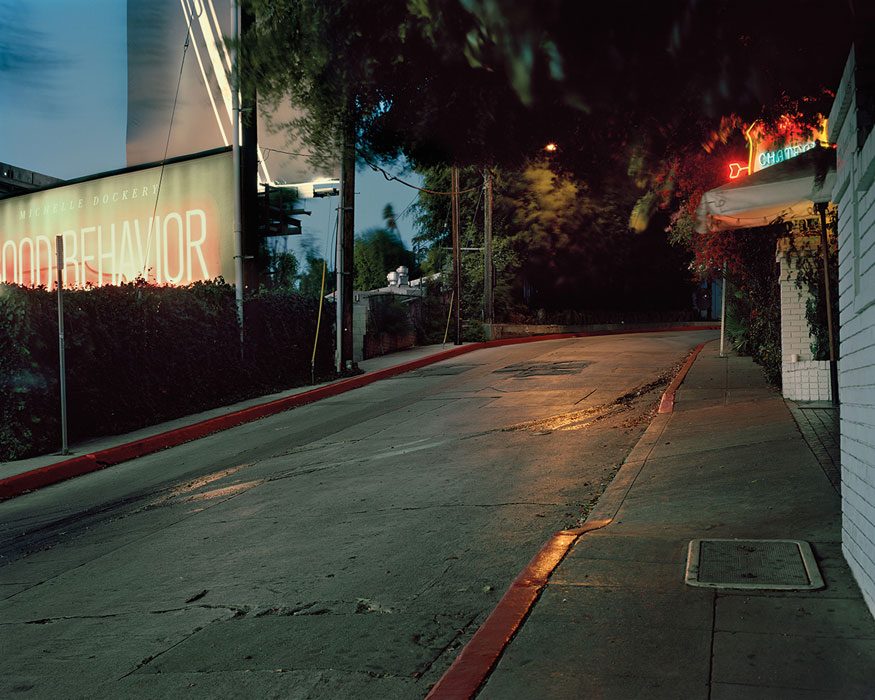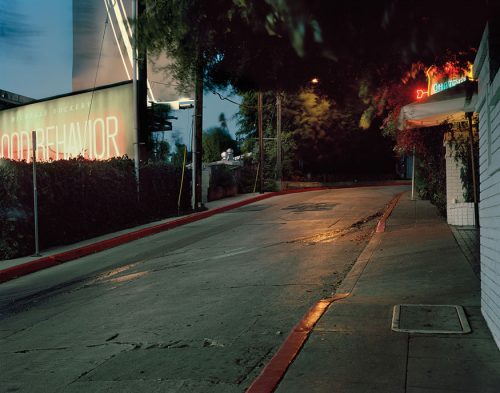 Helmut Newton
Helmut Newton
23rd of January 2004 - Marmont Lane - Los Angeles, California CADILLAC SRX SILVER. It's 11:40 pm on that Friday, when Helmut Newton's Cadillac leaves the famous Château Marmont in Los Angeles. First, he nearly runs over an Associated Press photographer who is passing by, and then crashes against a wall in front of the hotel along Sunset Boulevard. He will die a few hours later, at the hospital where he was transported. It was concluded that Helmut Newton fell into a total blackout and lost control of his vehicle.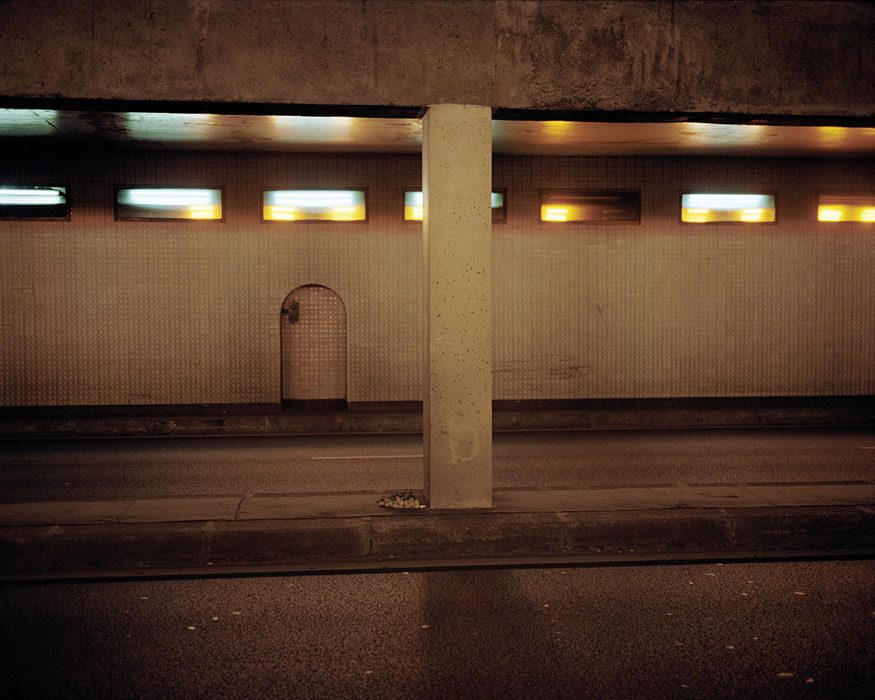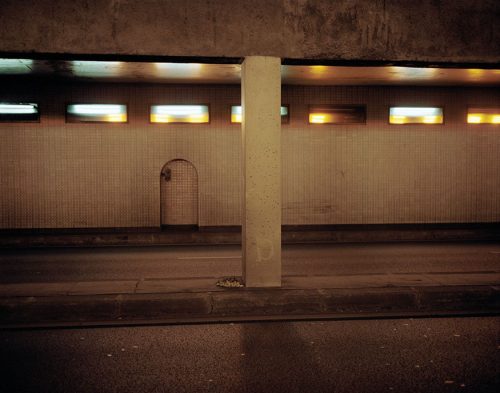 Diana Spencer (Lady Diana)
Diana Spencer (Lady Diana)
31st of August 1997 - Tunnel of the Pont-de-l'Alma - Paris 16th Arrondissement MERCEDES S280. The Princess of Wales Lady Di and Dodi Al-Fayed had dinner at the Ritz. In order to escape the paparazzi, they come out from a rear exit. A dark car is waiting for them. Despite their care, a few photographers follow them. To avoid them, the chauffeur is driving at full speed when he rushes into the Alma tunnel. The Mercedes first bumps into a car before crashing into a pole in the middle of the tunnel. Dodi Al-Fayed and the driver die instantly. Lady Di is transported to the hospital of la Pitié-Salpêtrière where she dies a few hours later. The paparazzi pursuing Lady Di and her friend were believed to have continued to take photographs after the accident without helping them.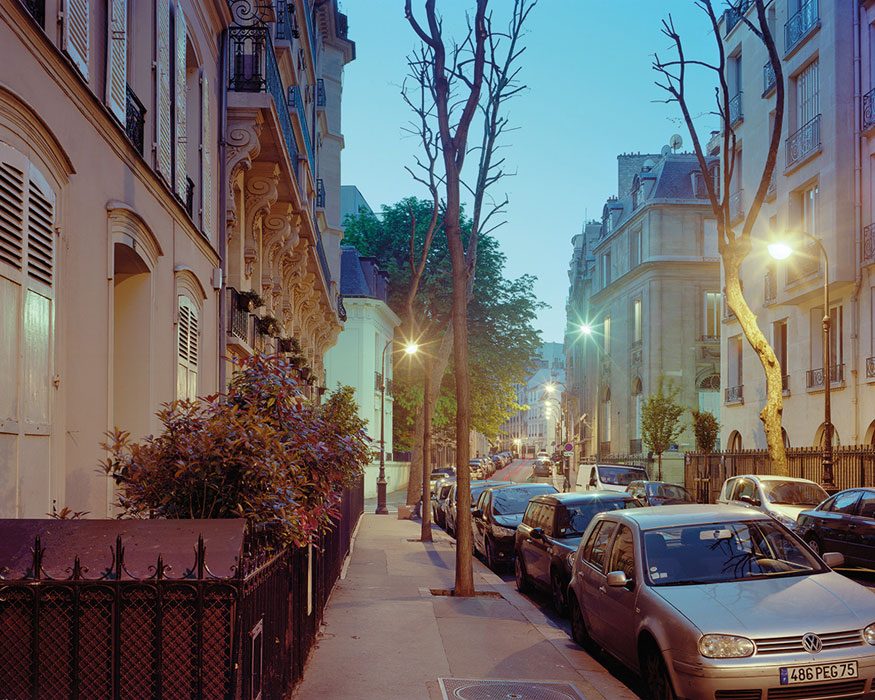 Jean Seberg
Jean Seberg
30th August 1979 - Rue du Général-Appert - Paris 16th Arrondissement RENAULT 5. The summer is coming to an end. The actress Jean Seberg locks herself into her car with drinks and barbiturates, parked in a quiet street. She is hiding under a blanket. Because it is so quiet, nobody notices anything for nine days until a passerby, whilst walking his dog, is concerned about the smell.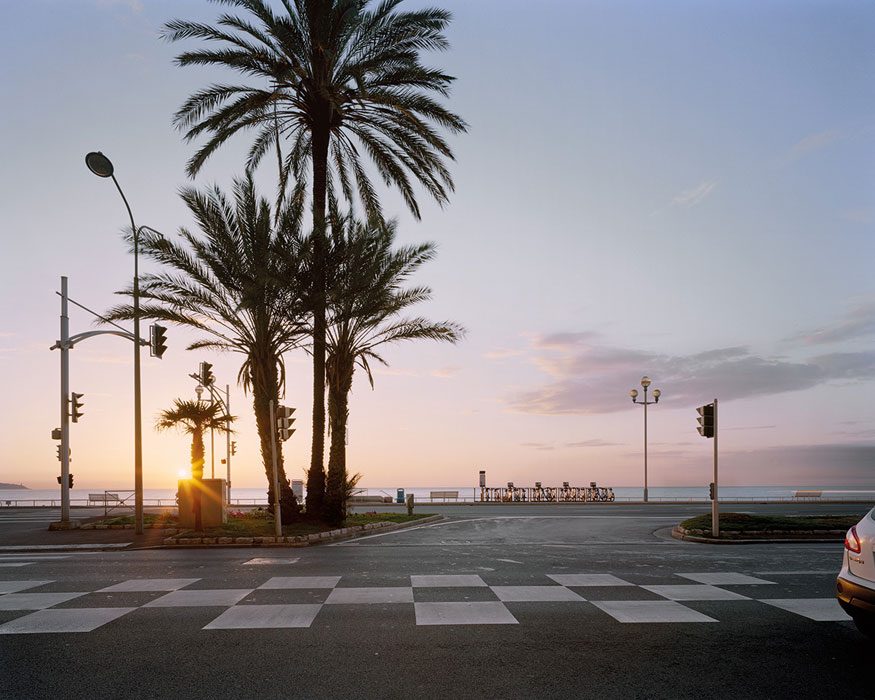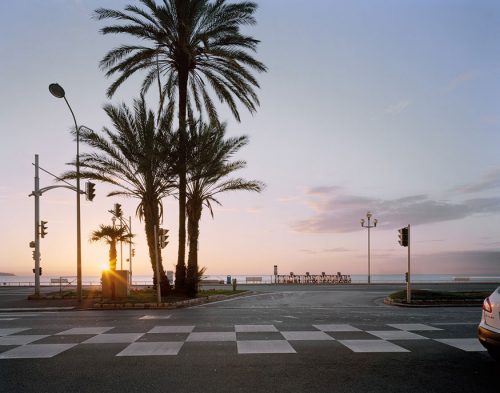 Isadora Duncan
Isadora Duncan
14th of Septembe 1927 Promenade-des-Anglais - Nice (Alpes-Maritimes) AMILCAR GS. It's a late summer evening. The temperature is cool. Before going out, Isadora Duncan wraps herself in a long silk scarf and gets into the car of pilot and mechanic Benoît Falchetto. Her friend Marie Desti tries to warn her that her scarf is dragging ... already too late. The fabric gets caught in the hub of the rear wheel, strangling Isadora and breaking her neck, dragging her out of the car, twenty-one meters further away. Her death is instantaneous.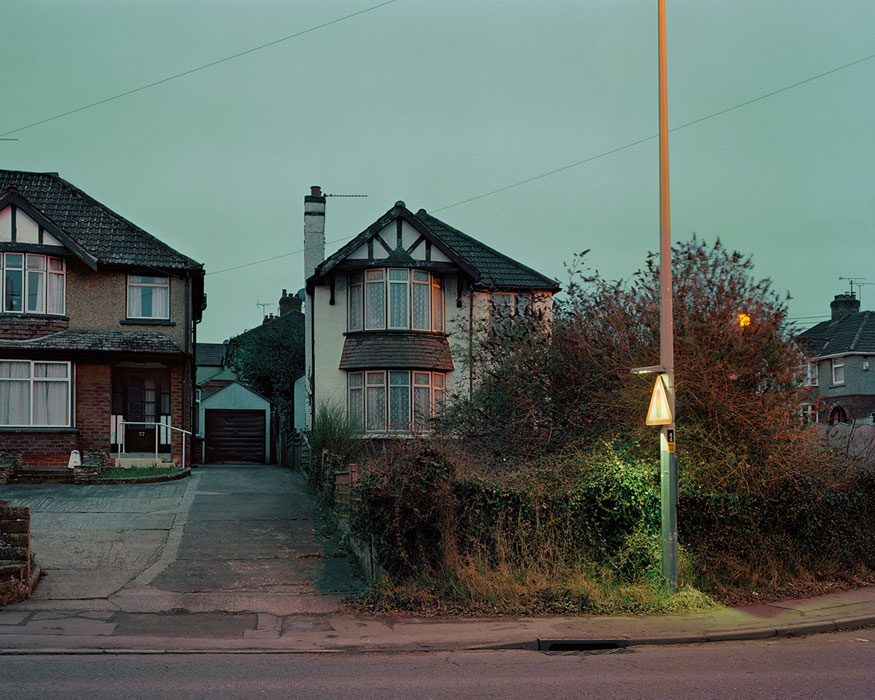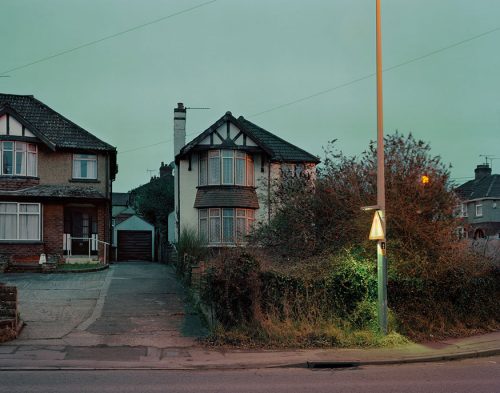 Eddie Cochran
Eddie Cochran
16th of April 1960 - Chippenham - Wiltshire (United Kingdom) FORD CONSUL MK1. Eddie Cochran leaves a concert. His fiancée Sharon Sheeley, Gene Vincent and he get into a cab. They are in a hurry. The taxi is driving fast. Too fast. A tyre bursts. The vehicle hits a first lamppost, then a second. Cochran, sitting in the middle of the bench, tries to protect Sharon Sheeley. He is thrown out of the car. In a critical condition, he is transported to Bath Hospital where he will die the next day. Gene Vincent will wear a black glove for a long time in memory of his friend.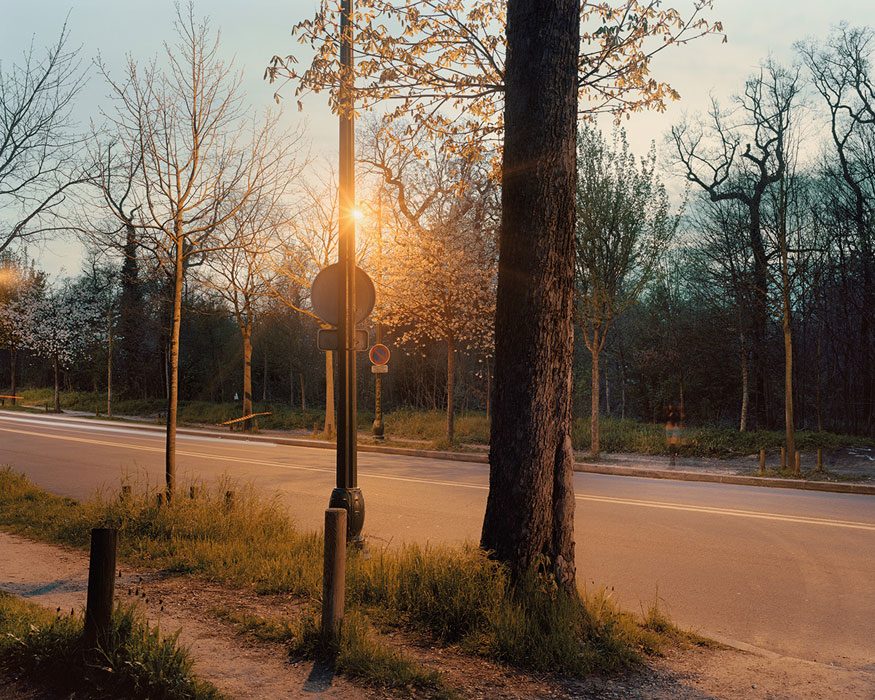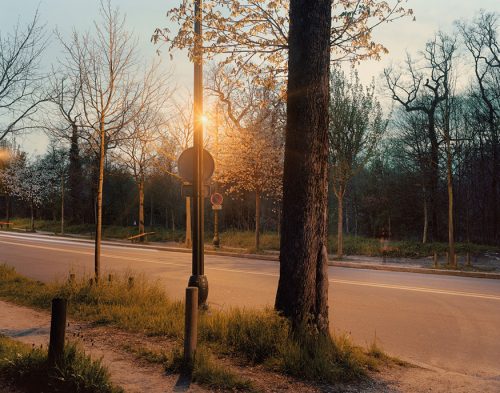 Porfirio Rubirosa
Porfirio Rubirosa
5th of July 1965 - Alley of Queen Marguerite - Bois de Boulogne - Paris 16th Arrondissement 1962 FERRARI 250 GT. Porfirio Rubirosa, Dominican diplomat and playboy, leaves a festive night at Jimmy's where he has just celebrated the French Polo Cup. An ingrained playboy, he was married five times and had affairs with Jayne Mansfield, Ava Gardner or Rita Hayworth. In the early morning of the 5th of July 1965, his Ferrari is bombing along through the Bois de Boulogne. Losing control of this fast car, he crashes at full speed into a chestnut tree. The wooden steering wheel of his Ferrari literally crushes his chest. He dies in between these two favorite places of his: the Longchamps Racecourse and the Polo Club.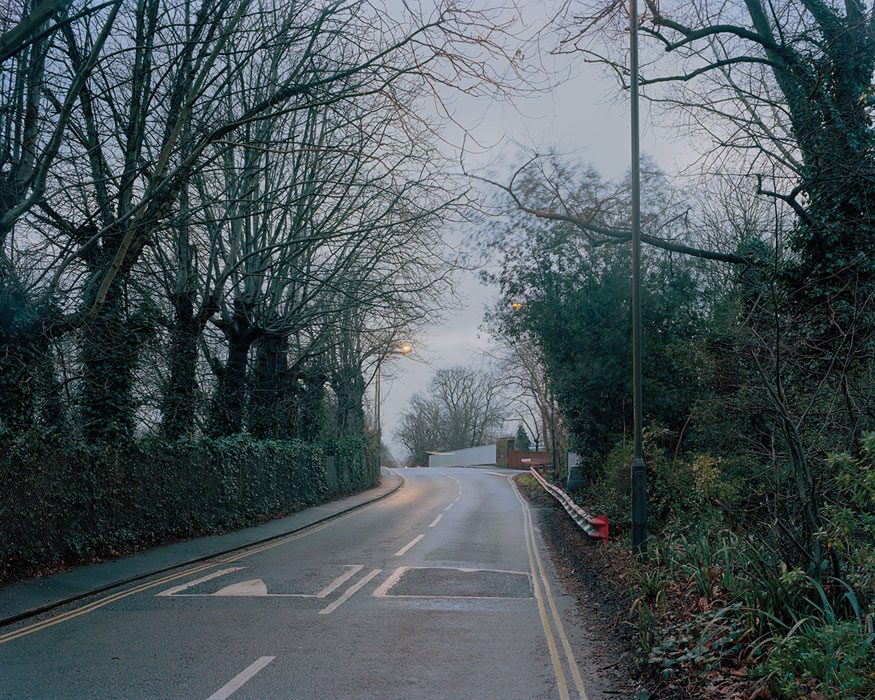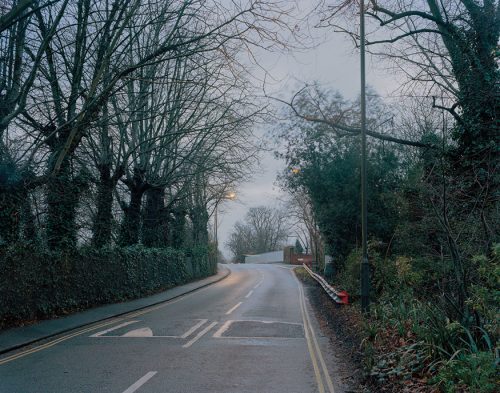 Marc Bolan (T-Rex)
Marc Bolan (T-Rex)
16th of September 1977 - Queen Ride, Barnes - London (United Kingdom) PURPLE MINI 1275 GT. Marc Bolan, the leader of the T-Rex group, is sitting in the Mini that his friend Gloria Jones is driving. She loses control of her car, slams against a fence on the opposite side of the street and then hits a sycamore along the road to their home. Marc Bolan is in first row on the impact and dies on the spot, two weeks before his 30th birthday. Gloria Jones, suffering from fractures in one arm and in her jaw, is transported to the hospital. She will not learn of Bolan's death until four days later, the day of his burial.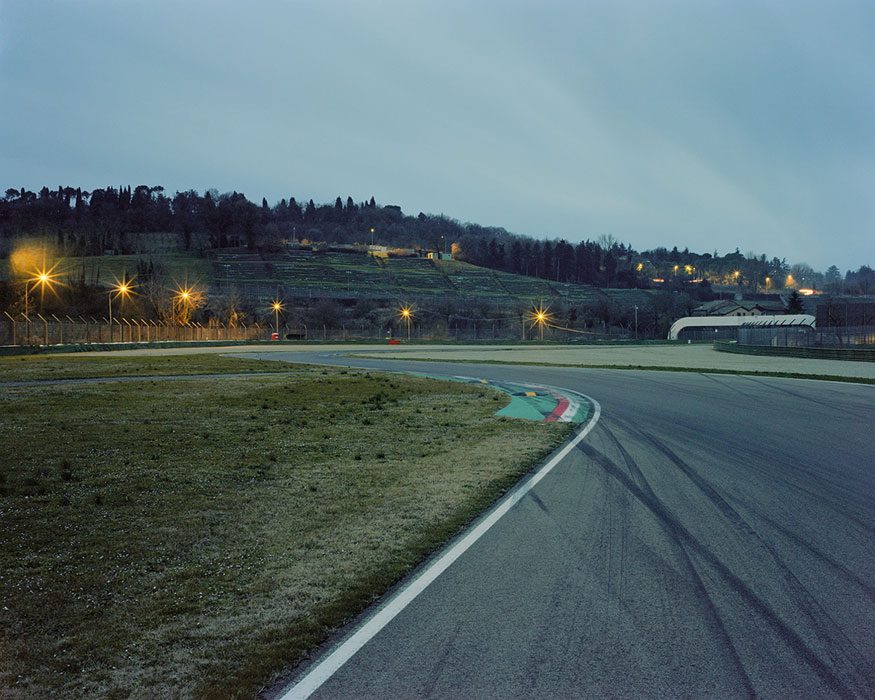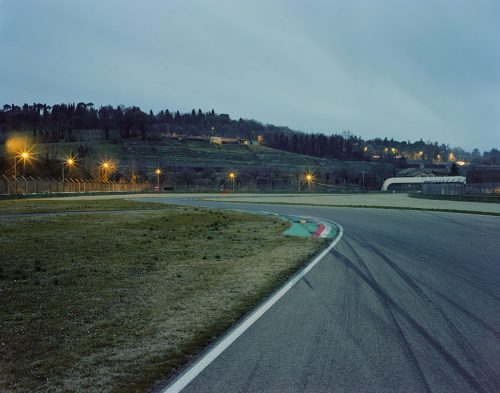 Roland Ratzenberger
Roland Ratzenberger
30th of April 1994 - Autodromo Enzo and Dino Ferrari - Imola (Italy) SIMTEK-FORD S941. The qualifying practice races of the San Marino Grand Prix have just begun. Roland Ratzenberger, his first season in F1, builds up speed at the wheel of his Simtek. He hits a crash barrier located at the Acque Minerali sharp bend and damages the front wing. He decides not to return to the pits and continues fast on a new lap. The bend "Gilles Villeneuve" is approaching. Ratzenberger is driving at 310 km/h. He crashes against a safety wall. His car splits in two and rebounds over a distance of 300 meters. He is taken to hospital and pronounced dead soon afterwards. As his death did not take place on the circuit, the race is held as planned the next day...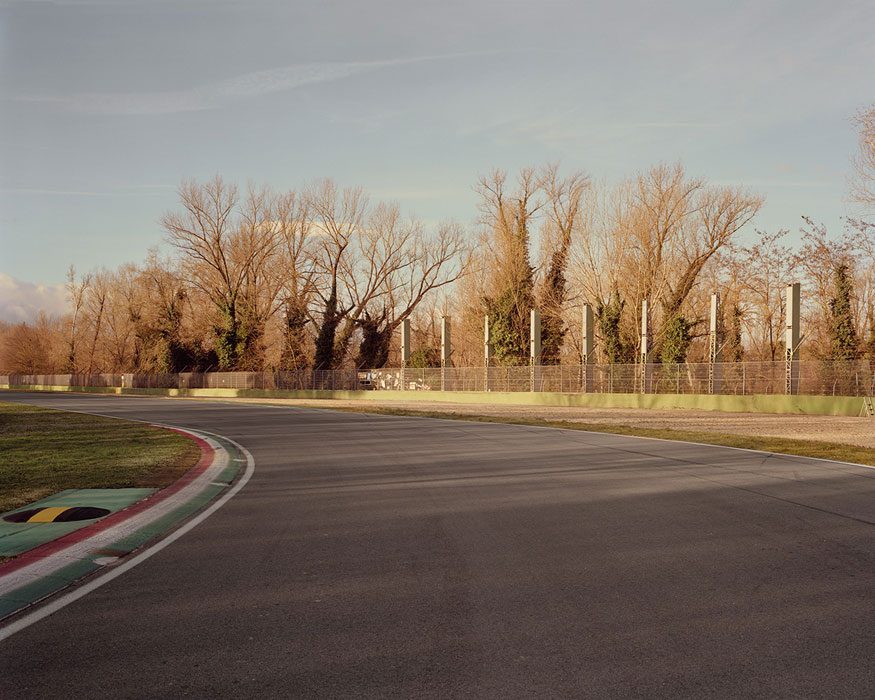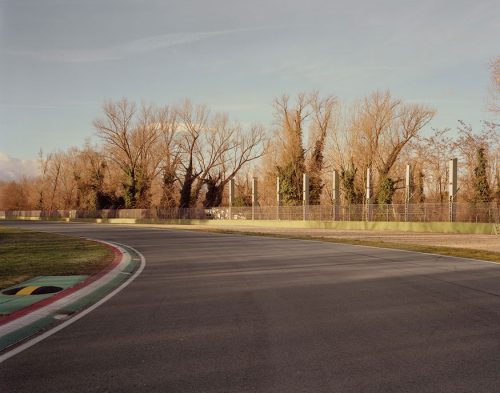 Ayrton Senna
Ayrton Senna
1st of May 1994 - Autodromo Enzo and Dino Ferrari - Imola (Italy) WILLIAMS FW16. Ayrton Senna settles behind the wheel. While the V10 of his Williams is rumbling, he is still very shocked by the death of Roland Ratzenberger, the day before, on the same circuit. The race should never have taken place; but Ayrton sets off. At the beginning of the Tamburello bend, his speed reaches over 300 km/h. The Williams is unstable. He then loses control and crashes against a concrete wall. A small part from the engine went through his helmet and caused his death. Inside the cockpit, we found an Austrian flag. Senna probably intended to brandish it in honor of Ratzenberger, whilst crossing the finish line.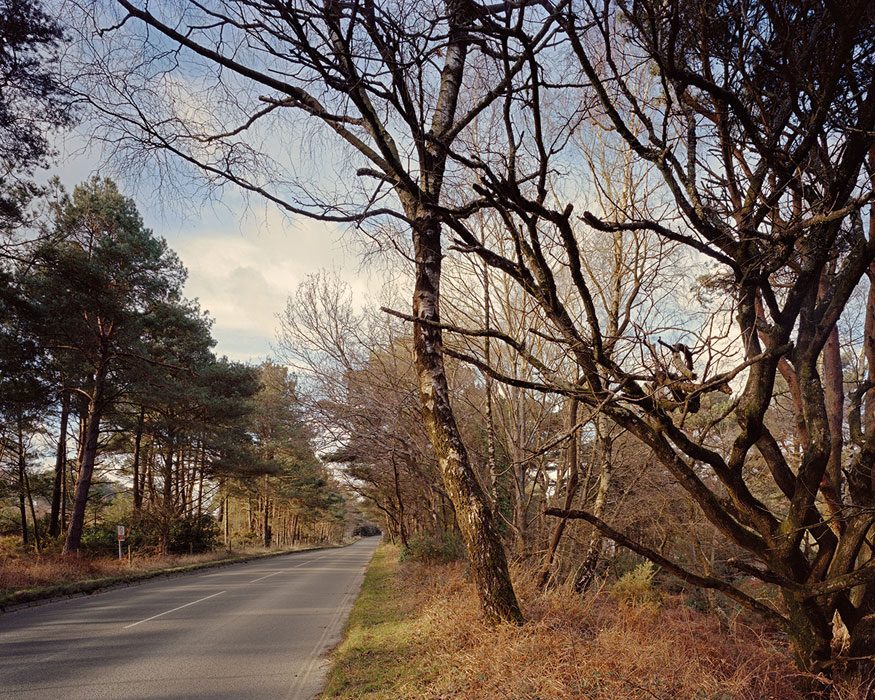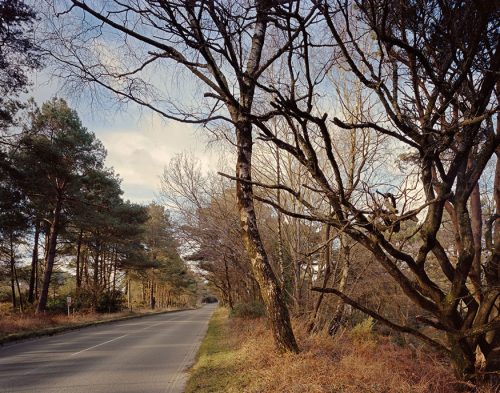 Thomas Edward Lawrence (Lawrence of Arabia)
Thomas Edward Lawrence (Lawrence of Arabia)
13th of May 1935 - Bovington Camp - Cloud Hill - Dorset (United Kingdom) BROUGH SUPERIOR SS100. Lawrence has left the Secret Services of His Majesty George V two months ago. He's driving on a small road in Dorset. A dip in the road masks the sight of two cyclists pedaling side by side on the road. He tries to avoid them but loses control of his motorbike. He flies over e handlebars and lands in the embankment. He will die six days later from his wounds. All his motorbikes were named George, this one was the seventh with that name.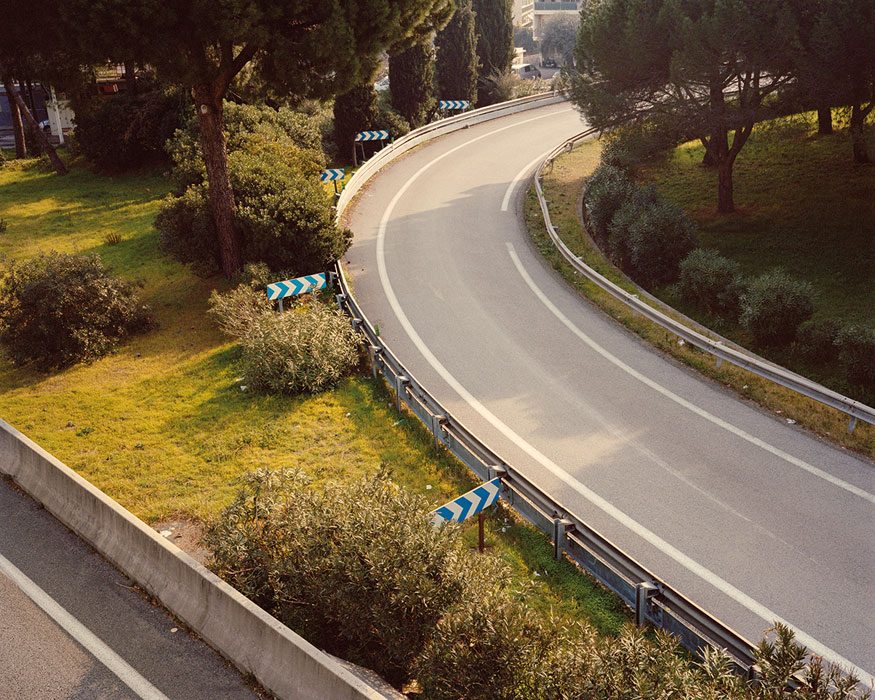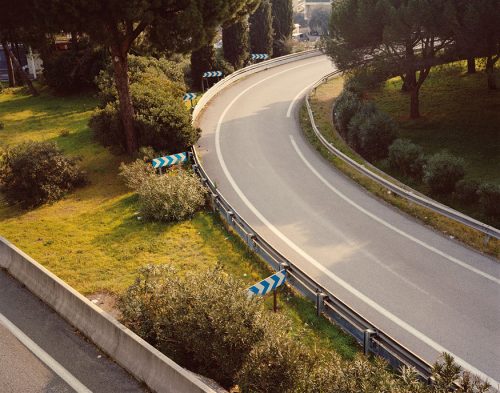 Françoise Dorléac
Françoise Dorléac
26th of June 1967 – A8 Motorway - Exit Villeneuve-Loubet (Alpes-Maritimes/ France) RENAULT 10. Françoise Dorléac leaves Saint-Tropez to catch a plane in Nice. She needs to attend the Première of the film 'Les Demoiselles de Rochefort', in London. She is driving a rental car. She is in a hurry. It's raining heavily. The road is slippery. In a very tight bend, the actress loses control of her car. The Renault 10 rolls over several times, then ignites. The body of Françoise Dorléac will be identified thanks to some personal papers that survived the fire.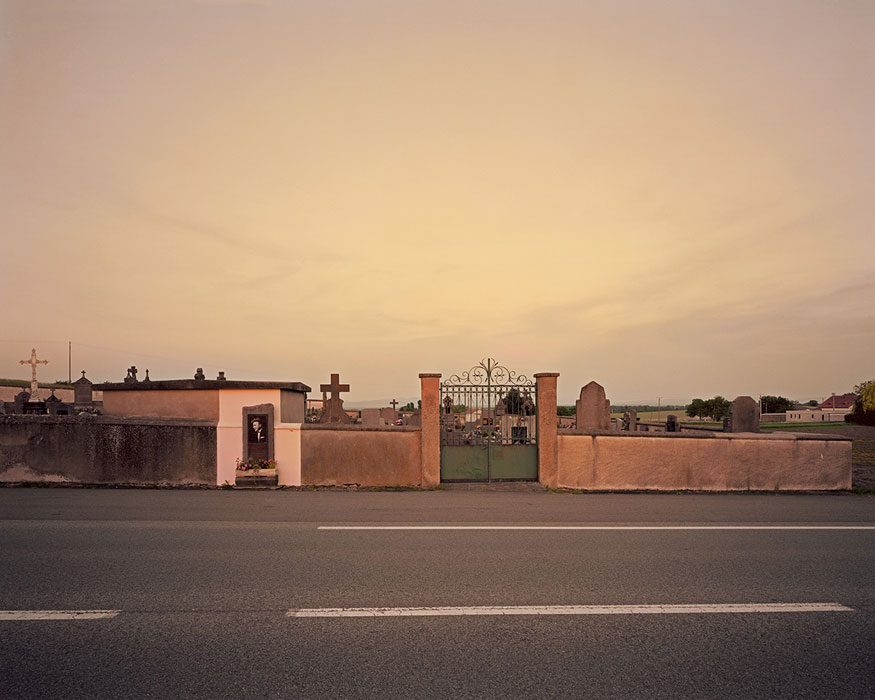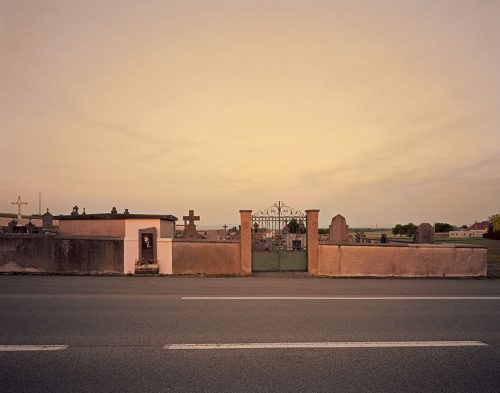 Fernand Reynaud
Fernand Reynaud
28th of September 1973 - Cheix-sur-Morge (Puy-de-Dôme) ROLLS-ROYCE SILVER SHADOW CABRIOLET. He is one of the most famous comedians of France. He is driving to Clermont-Ferrand. At 17:30, he is barely thirty kilometers away from his destination. He is driving fast. Too fast. In a long bend, the heavy English Rolls first hits a Volkswagen driving in the opposite direction, zigzaggs, before hitting the cattle truck of a certain Mr. Lasnier. It's without doubt this impact of an extreme violence that kills Fernand Raynaud instantly. The Rolls-Royce then continues its crazy course a hundred meters further before crashing into the wall of the small cemetery.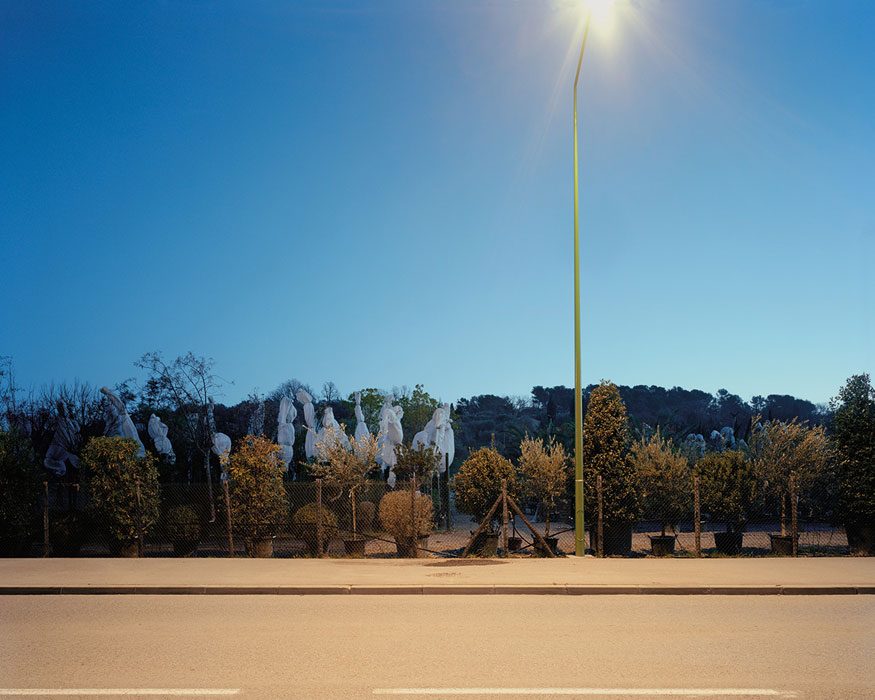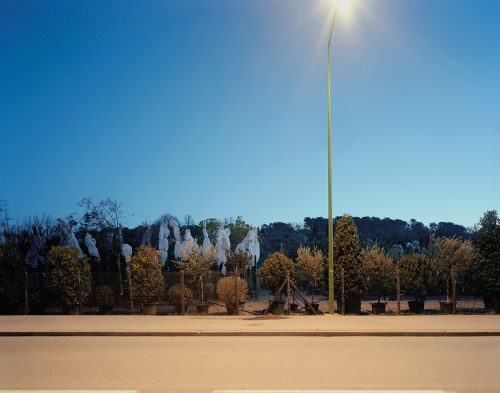 Michel Colucci (Coluche)
Michel Colucci (Coluche)
19th of June 1986 - Opio (Alpes-Maritimes) HONDA 1100 VFC. It's the summer in the South of France. Coluche is riding his motorbike with two friends, from Cannes to Opio. His speed is 60 km/h. He isn't wearing a helmet. A dump truck about to turn in a field suddenly blocks the road of his Honda 1100 VFC. Coluche cannot stop. His head hits violently the headlight of the truck. He dies instantly. A rumor was brewing at the time: Coluche would have been murdered. Nothing has ever been proven.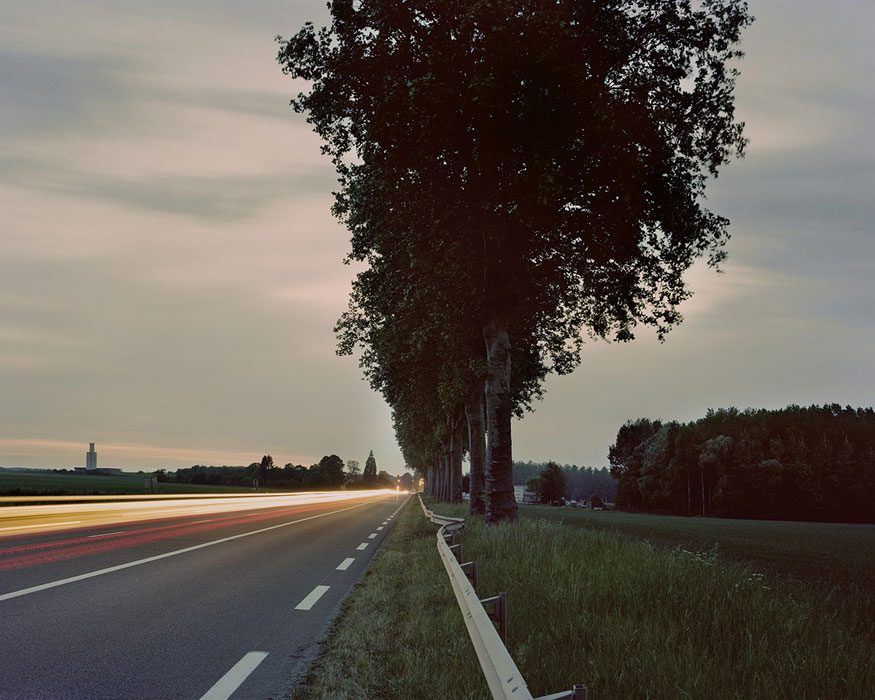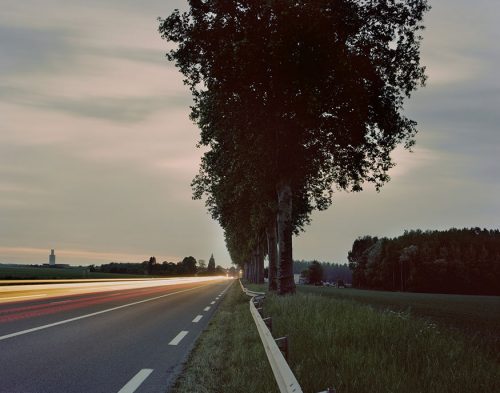 Albert Camus
Albert Camus
4th of January 1960 - National 5 - Villeblevin (Yonne) FACEL VEGA HK500. At the last minute, that Monday morning, Albert Camus and his friend Michel Gallimard decide to drive rather than take the train, a fact confirmed by the note that will be found in the writer's pocket. At 13:55, along a road lined with plane trees, their car hits a first tree, and then gets totally smashed against the next one. Albert Camus dies instantly. Michel Gallimard will die six days later. It was difficult to understand what happened exactly, the accident was probably due to a tyre that burst or excessive speed. Yet Camus hated speed and thought it would be absurd to die in a car..
Crash
Speed ​​and acceleration are at the heart of this modernization process, which engulfs our lives into a race that engages all dimensions of existence. And then the accident prevails. This remains invisible when circulation is fluid, just as the technical object, as long as it works, disappears behind the use that is made of it. But it only takes for the thing to begin going wrong, for the momentum to break, and the rhythm to be disrupted by the brutal shock of the accident, and then what hitherto was hidden from our eyes is imposed and appears: the dramatic scene on which the individual played his life, and which is now offered to the impassive eye of the photographer.
Because modern life is based upon permanent risk and and has the risk of an accident at its essence, the accident has nothing accidental about it. If they still have the power to surprise, the crash and the accident in general can no longer be interpreted exclusively as a brutal ending of one's life, in the manner of the old natural cataclysms that fell arbitrarily on devastated populations. Accidents penetrate from the beginning, insinuate themselves into our precarious lives and seem to feed on them until they seize them at the ultimate moment to bring them to an end, changing accidental death into a natural coronation of modern life, making celebrities appear in this album as tragic heroes of our modern times, whose life was the flower but whose death is perhaps the fruit.
Christophe Rihet's camera lens has rediscovered the places where these celebrities were robbed of their lives and which indeed elevated them into legends. His camera focused on their tomb, which had become invisible, and by framing the revealed image, he turned their brief misstep into eternal death; thus, he highlights the road differently: like an open-air mausoleum.
Camille Riquier